Available for a Hungarian music festival.
This is the first bottle designed by a Hungarian man Dániel Szentmihályi
Limited 30,000 items
Coca-Cola planned a special Hungarian alupalackja the Island.
The Coca-Cola Hungary kuriózummal organized the Island Festival 2008:
Introducing the first home-designed aluminum Coca-Cola bottle limited 30,000 items, only available in a special edition of Sziget festival collaborated with a young Hungarian graphic artist, Szentmihályi Daniel @ aka SLOW creation.
In early summer, the company organized an exhibitions in public spaces ,known as ARC (Art Services Ltd.) as a professional partner from competition for the first Coca-Cola Hungary alupalack design.
The ten candidates invited to the free hand only had to pay attention to graphics, 3-3 connect the island spirit and Coca-Cola brand.
The ARC had many accolades collection includes a number of exciting artists with custom designed bottle concept. The Coca-Cola Hungary and ARC staff selected the main prize at the competition- Coca-Cola & Island Special Edition Designer.
Finally, the jury votes against SLOW minimalist creations found to be the best: the contrast, black-and-white composition of an exciting, refreshing straw color in the red and the Coca-Cola label.
"I did not want to emphasize any public places, tents or draw young people having fun ," said Daniel Szentmihályi.
"Today most of the products you want to show more than that. This bottle is not, so I chose one of the main prize in the motif kontúrpalackot itself. I tried to condense a single strong motif Island, Coca-Cola is all about. Simply combining the two, the audience Island and the bottle. I feel this is the best among three prizewinners, and I am very pleased that the jury agreed with me. "
The "Coke-heads" that is, the cylinder head boy and girl motif recurring element of the festival: Exclusively for every visitors in the Island. Started 13 August, A six-foot replica of the Terrace - For those Who want to look the artwork more closely
.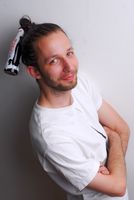 Blow-up of the limited edition Coca-Cola Sziget Festival bottle, designed by the Hungarian artist Slow
Coca-Cola's "Happy Moments" installation is part of the "Happiness Exhibition" by ARC Magazin. There are 62 original Happiness billboards and slogans plus 36 cultural posters; mind blowing work by Hungary's most creative minds.
In 1846, the Hungarian poet Sándor Petőfi already came to the conclusion that the only happiness which is available to mankind is love: "The heart freezes if it doesn't love".
121 years later, John Lennon wrote "All you need is love", a simple message to be understood by people from all over the globe.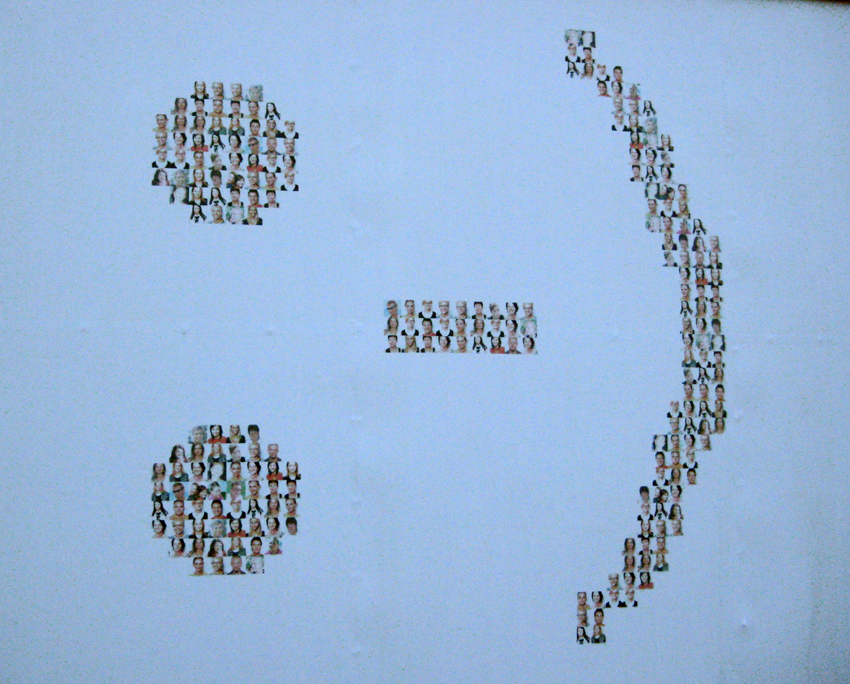 Another "Happiness" billboard. A recent study shows that a smile motivated by real happiness is likely to inspire others to smile
You can visit the ARC Happiness Exhibition and Coca-Cola's "40 Years of Happy Moments" expo at 56-osok Tere (just next to Heroes Square), Budapest, Hungary from August 28 -September 16, 2008. Entrance is free